So I've been in Cape Town, South Africa for 6 days now and this is definitely top three in the most beautiful places I have ever been. On our first day we checked out the New Year's festival downtown which was good fun. Everybody goes and stands alongside the street while different groups come around and parade through.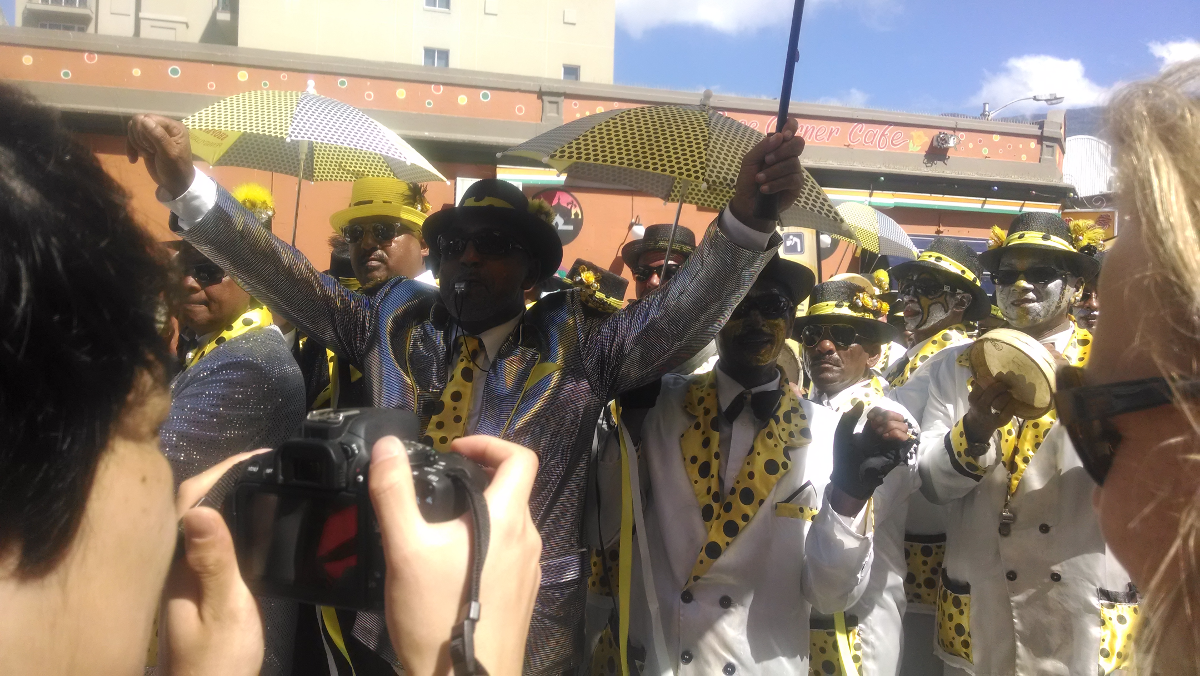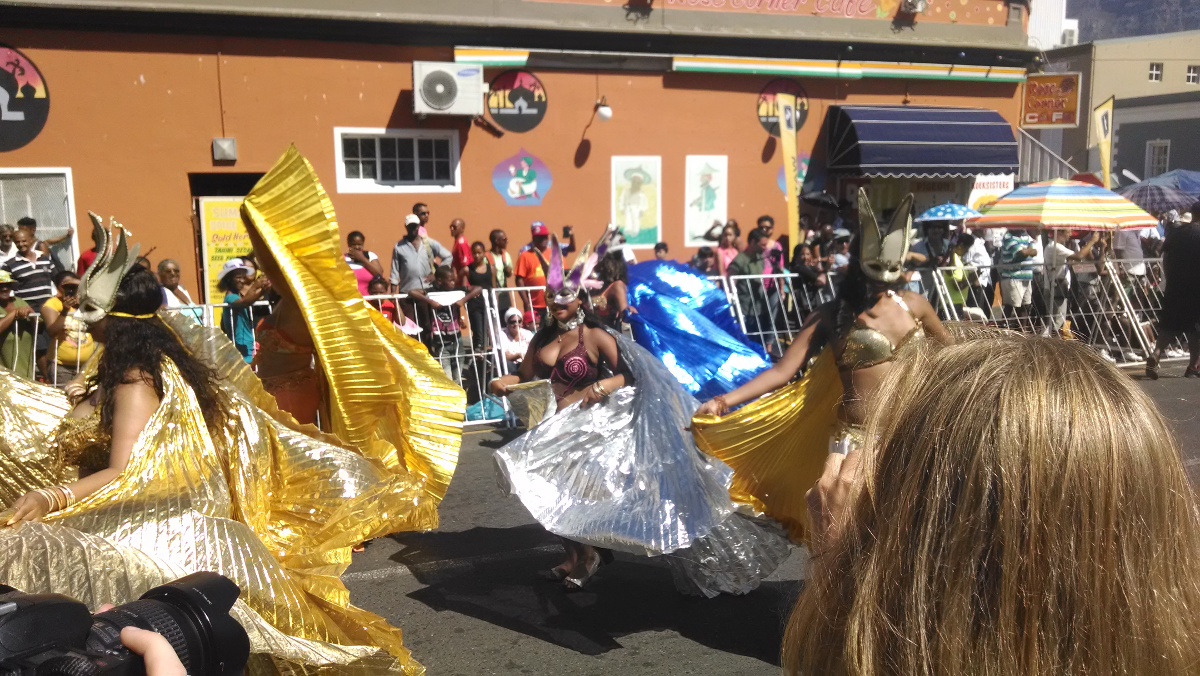 A couple days later we went on a long trip to Cape Point. On the way we stopped by Simonstown to see the penguins there, which are small Jackass Penguins (this is the actual unofficial name, because when they make noise to communicate it sounds like a donkey). The penguins are very cute and they even mate for life.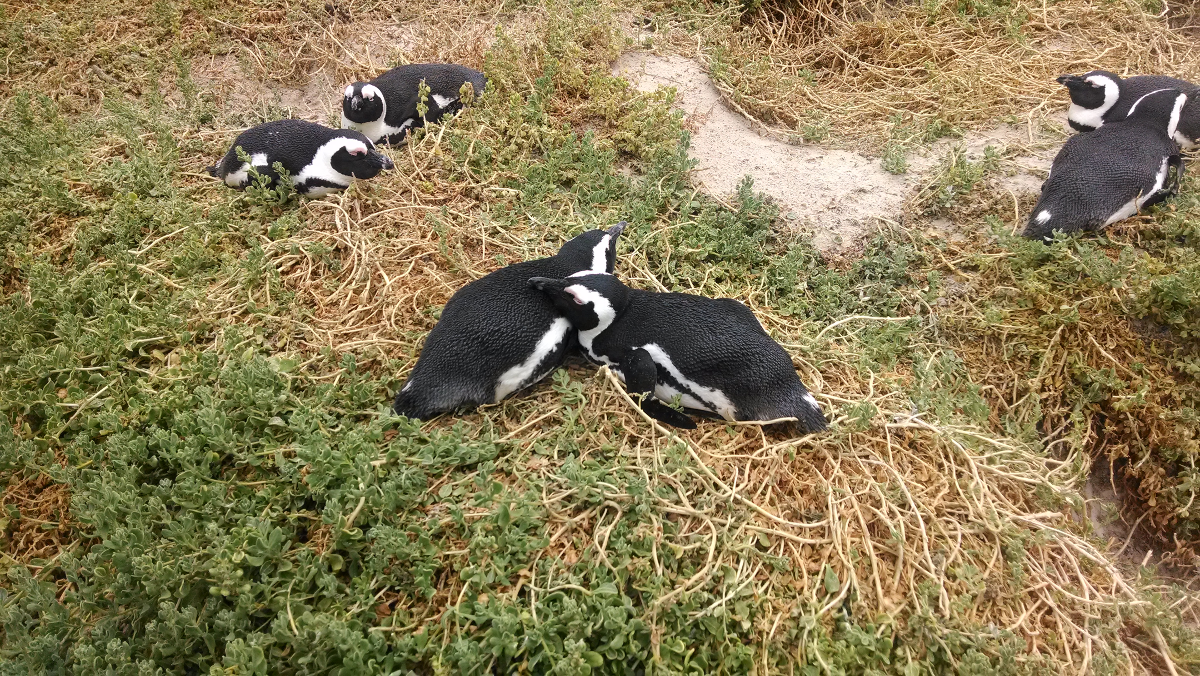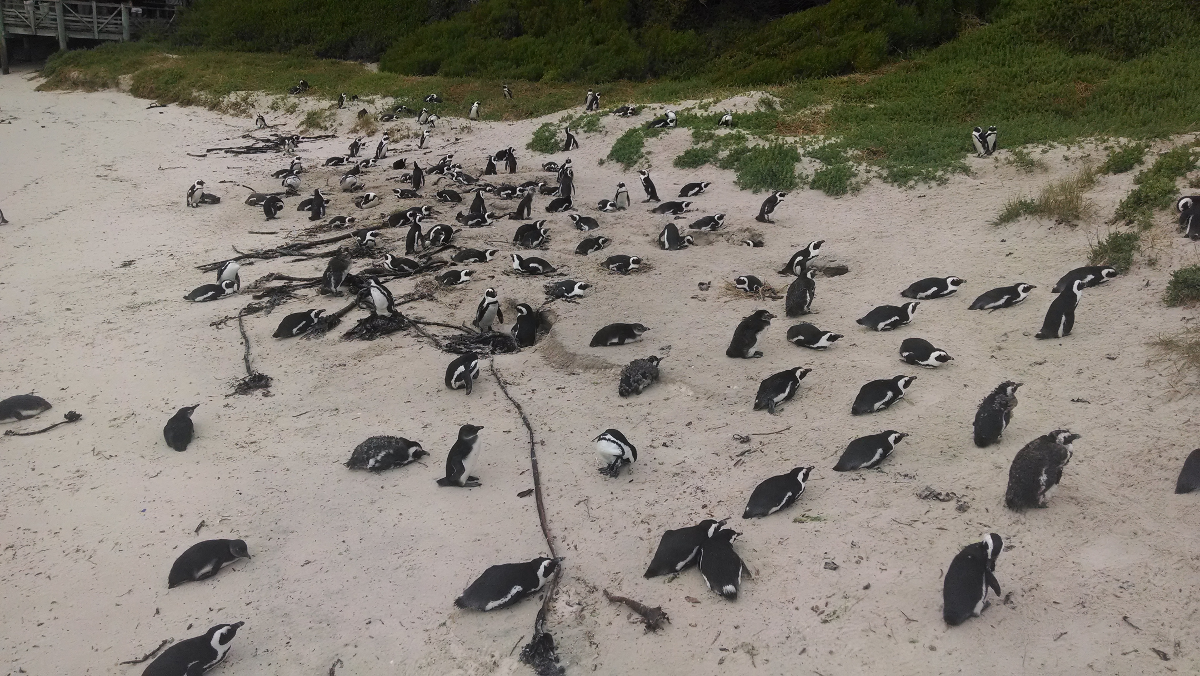 And here is one of me looking ridiculous in the wind.
After lunch, we continued on our way down to Cape Point, which is not in fact the southernmost tip of South Africa despite some people advertising it as such. We went down to the beach and I ended up with way too many pictures of the area. This one is actually taken from the Cape of Good Hope.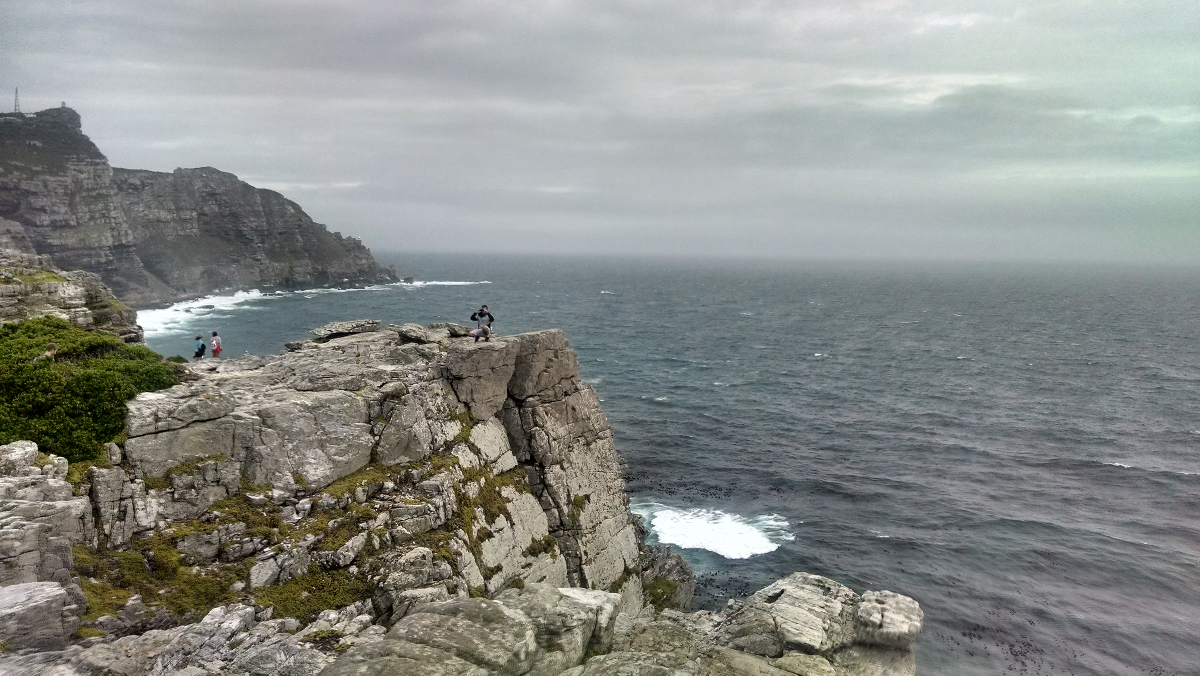 On the way we ran into a couple interesting animals and events. We saw a baboon on top of a car. There are issues with the baboons accosting people every now and then, because (mostly) tourists feed them or leave food out in their cars. These guys in the van actually threw food out the windows, which of course didn't help anything.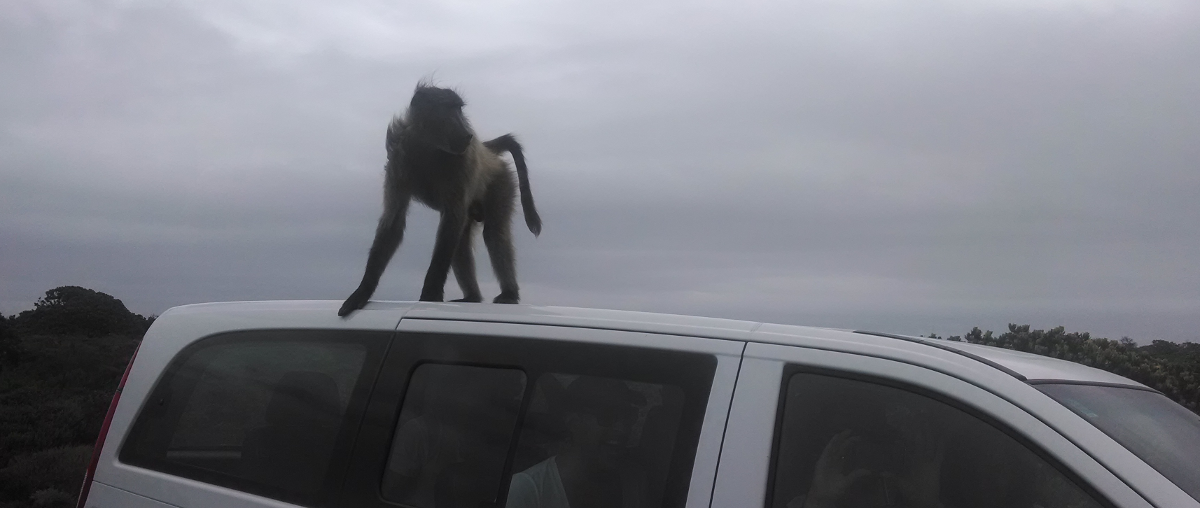 We also ran into a gorgeous tree which it turns out is actually a foreign species. There has been a big push recently to remove many of these foreign plants, however these trees are too large and provide too much shade to cut down apparently.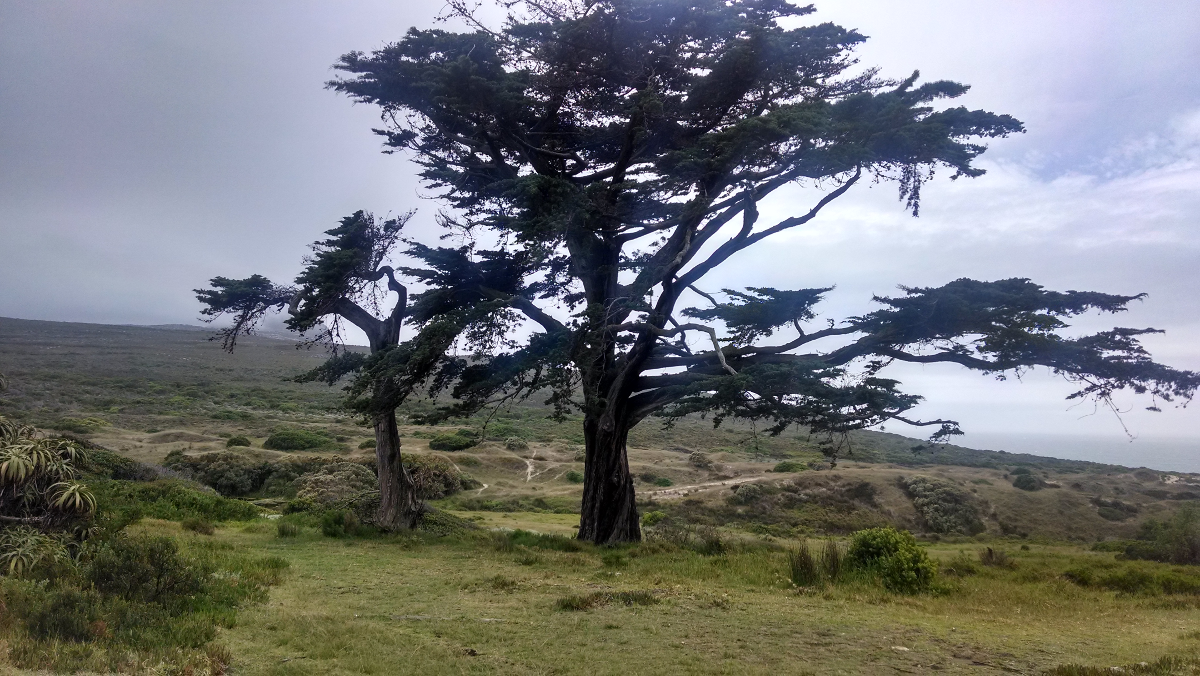 Also, for some reason this photo got a lot of love on Facebook so I'll post it here. These are some of the other people on the program and I assure you we are having a great time.